Full Degree Title: Doctor of Education in Educational Practice
---
A three-year, campus-based, cohort program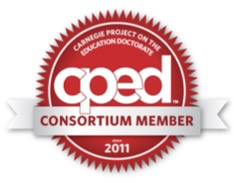 There is a need to provide additional training/learning opportunities for practitioners in a variety of contexts. This program will equip practitioners to address issues relative to participation in adult education, instructional techniques to enhance adult learning and accessibility, and provide workforce development anywhere and anytime. Furthermore, as practitioners in adult education are seeking academic careers or preparation for leadership and practice in a range of adult education settings, this degree will enable them to address problems in continuing education, adult learners(ing) in postsecondary environments, distance learning organizations, program development, adult basic education, cooperative extension, workplace learning, gerontology, nonprofit or community education, places of worship, to name a few. Since, "adult education, as a field, places emphasis on developing diverse and equitable cultural and economic sustainability in schools, workplaces, and communities through the facilitation of adult learning and collaboration among participants," this degree will allow students to explore problems from different lenses, thus meeting the needs of practitioners in diverse settings.
Adult education practitioners from the following areas will benefit from this program:
AEL/ABE directors and instructors
Community-based educators and directors
Continuing education professionals
Higher education instructors/professors
Higher education professionals
HRD professionals
Instructional designers
Health educators
And more!