Full Degree Title: Doctor of Education in Educational Practice
---
A three-year campus-based, cohort program emphasizing educational leadership, development of school-wide systems of character education, and servant leadership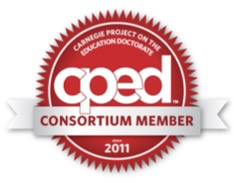 Take your leadership knowledge and practice to the next level to help transform your school or district and create a positive school culture environment. Today's schools are concerned with educating the whole child. Educators are increasingly called to address issues of social-emotional learning, character development, mental health and well-being in their schools. As an educational leader, you are at the forefront of this transformation and have the opportunity to engage in reflective practice and propel your district forward through strategic planning and professional development.
It is increasingly common for individuals in school leadership roles to have doctoral degrees. Additionally, those who wish to transition to roles of consulting and school design may find it beneficial to have doctoral level training and degrees.
The Educational Leadership Learning Community is designed for educators who want to engage with colleagues and take a deep-dive into the development of school-wide systems of character education and the nature of servant leadership. Participants in this program will develop the skills and dispositions necessary to be an effective leader of an educational organization that promotes the comprehensive development and learning of all its stakeholders.
This cohort is designed for individuals interested in serving in school and district leadership positions. Students should have already completed a M.Ed. or an Ed.S. in education administration. The Ed.D. is typically a three year program, but students with an Ed.S. may be able to finish the degree in as little as two years.