Laura DeVore Watt, M.Ed.
Student Services Specialist
Assistant to the Associate Dean
Office of Advising and Student Services
As a Student Services Specialist, she manages the OASIS front office in 116 So. Campus Classroom Building and is the Assistant to the Director of Advising Dr. Ellen Meadows. She also assists the Associate Dean of Students in the COE, Dr. Shawn Woodhouse. Laura coordinates the COE Admissions to the M.Ed. programs, assigns advisors for these students and distributes permission numbers and coordinates all inquiries and activity associated with the Ph.D. and ED.D. programs for the COE. She and Dr. Woodhouse process Certification Verifications for alum who are moving out of state and need to transfer their teacher certification. Laura loves assisting students in their academic careers and is just a phone call away.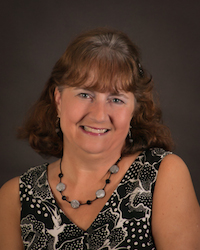 e-mail
phone
(314) 516-5939
office
116 So. Campus Classroom Bldg.