Phillip Waalkes, Ph.D.
Assistant Professor
Department of Education Sciences and Professional Programs
Phillip Waalkes is an Assistant Professor in the Department of Education Sciences and Professional Programs. He received his bachelor's degree in English and Psychology from Hope College and his Master's in School Counseling from Western Carolina University. After working for about 5 years as a school counselor in a rural K-12 school, he obtained his Ph.D. in Counseling and Counselor Education from the University of North Carolina at Greensboro. Before arriving at UMSL, he worked for two years at the University of South Dakota as a counselor educator.
At UMSL, Dr. Waalkes teaches courses in the counseling program including Helping Relationship Skills, Theories of Counseling, Individual Inventories, and Career Information and Development.
Dr. Waalkes's research interests include the development of teaching in counselor educators, career and college counseling for first generation college students, qualitative research methods, and the development of school counselors. He currently serves on the editoral board for Counselor Education & Supervision.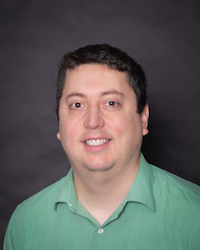 e-mail
phone
(314) 516-6086
office
408 Marillac Hall