Lela Eunice Taussig, M.Ed.
Academic Advisor
Instructor
Office of Advising and Student Services
After 35 years of teaching English and social studies ranging in geographical areas from the mountains of Virginia to Paris, France, and ending in the Parkway School District, she became an educational consultant dealing with Positive Behavior Support, a four-year research grant for CharacterPlus, Classroom Management, and Understanding by Design. Beginning in 2007, she became an observer for UMSL's TeachForAmerica corps members, and then moved into a position as academic advisor and adjunct professor for TFA. Currently, she has added additional responsibilities as an advisor for OASIS in the College of Education. Lela received her B.A. in Secondary Education –English and social studies 7-12 and her M.Ed., Interdisciplinary Study-Curriculum and Instruction.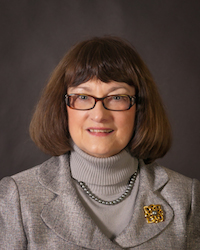 e-mail
phone
(314) 516-5831
office
119 So. Campus Classroom Bldg.