Nancy Robb Singer, Ph.D.
Assistant Chair of the Department of Educator Preparation, Innovation and Research
Associate Professor
Department of Educator Preparation, Innovation and Research
Nancy Robb Singer holds B.S. Ed. and M.Ed. degrees from the University of Missouri—Columbia and a Ph.D. from the University of Missouri-St. Louis. At UMSL, Dr. Singer directs the Gateway Writing Project (GWP) and is a faculty lead in the English Education program.
Dr. Singer's primary teaching responsibilities include undergraduate English education methods courses and graduate courses in composition studies. Her teaching draws upon 14 years' experience teaching high school and middle school English and journalism.
Her research interests include teacher preparation and induction, composition theory and research, educational technology in teacher education and in composition, and writing assessment.
Dr. Singer is the principal investigator for a National Writing Project (NWP) grant that funds the work of GWP. Broadly, the NWP is concerned with advancing literacy instruction and specifically with improving the teaching of writing. Through GWP, Dr. Singer conducts in-service presentations and research with classroom teachers.
Additionally, Dr. Singer has been actively involved in research that addresses teacher preparation and retention. These projects have included online support of novice teachers, investigation of how teachers create and perceive their professional identities and philosophies, and mentoring teachers preparing for jobs hard-to-staff schools. She has published numerous articles and technical papers in journals including Journal of Writing Assessment, Urban Education, and Teacher Development.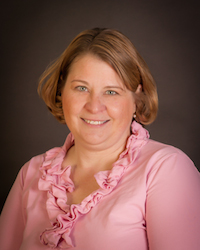 e-mail
phone
(314) 516-5517
office
358 Marillac Hall