Ruth Schumacher-Martinez, Ph.D.
Assistant Professor
Department of Education Sciences and Professional Programs
Dr. Ruth Schumacher-Martinez earned her Ph.D. in School Psychology from Loyola University Chicago, an APA-accredited and NASP approved program. She completed an APPIC approved internship through ISPIC and a post-doctoral fellowship at Township High School District 113 where she provided strengths based comprehensive evaluations and evidenced-based therapy for students with disabilities, particularly students on the Autism Spectrum and their families.
Prior to coming to UMSL, she served as a Visiting Assistant Professor of School Psychology at Webster University and has years of experience as a school psychologist in Chicagoland and the St. Louis area. Dr. Schumacher-Martinez is a nationally certified school psychologist and soon to be licensed psychologist. Currently, she serves as a guest-editor for a special issue on Dismantling White Privilege to appear in the Journal of Educational and Psychological Consultation. In her teaching, service, and research, Dr. Schumacher-Martinez has a deep focus on social justice, disability rights, neurodiversity, advocacy, and culturally informed, person-centered practice. She has a commitment to kids and families who are neurodivergent in the St. Louis area. Dr. Schumacher-Martinez is also a parent of an awesome, neurodivergent child who has taught her more than any of her professional training ever could. Her hope is to support other families and children to aim high and access the support they need.
Dr. Schumacher-Martinez is a qualitative methodologist and engages in community based, participatory action research. She believes the voices of those with lived experiences matter and it is important to support individuals to speak for themselves because they are the experts on their lives. Dr. Schumacher-Martinez feels it is a true honor to train future school psychologists to be ready to enact socially just practice in the schools to better serve multi-marginalized kids and families. She hopes to continue to engage in reserach and service in St. Louis to support kids and adults with disabilities (particularly individuals on the Autism Spectrum) as well as their families.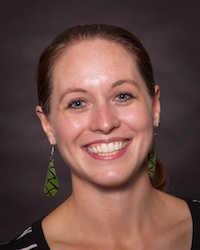 e-mail
phone
(314) 516-6558
office
463 Marillac Hall
Program Involvement
Published Research Areas: