Lloyd I. Richardson, Jr., Ph.D.
Professor Emeritus
Department of Educator Preparation, Innovation and Research
Professor Richardson earned his Ph. D. in mathematics and psychology from George Peabody College of Vanderbilt University, an M.S. in mathematics as well as a B.S. Ed. in mathematics from Northwestern State University of Louisiana. He was a fellow of the John F. Kennedy Institute for School Learning and Individual Differences for three years at Peabody College. Richardson has taught in the mathematics departments of Louisiana State University- Shreveport, University of Tennessee- Nashville, University of Nebraska and Wiley College. He taught and served as chair of the high school mathematics department at the Louisiana School for Math, Science and the Arts. From 1993-98 he was Director of the Center for Excellence in Metropolitan Education at UM-St. Louis. He was Director of the Mathematics Enhancement Program from 1989-1993.He directed the Office of Research and External Funding in the College of Education from 2002-12.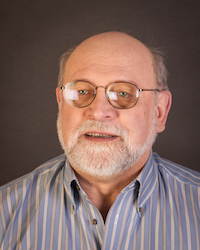 e-mail
phone
(314) 516-5095
office
311 Marillac Hall
Recent News and Updates
Published Research Areas: