M. Lee Nelson, Ph.D.
Teaching Professor
Department of Education Sciences and Professional Programs
Lee Nelson is an adjunct professor in the Counselor Education program, where teaches both school counseling and counselor education and supervision courses. Lee began her career as a high school English teacher and worked for several years as a community college counselor and behavioral science instructor. She completed her Ph.D. in Counseling Psychology at the University of Oregon in 1989. Lee served on the educational psychology faculty of the University of Washington from 1990-2002 and is a retired professor of counseling psychology from the University of Wisconsin, Madison, where she served from 2002-2010 (chair, 2006-2008). Lee's research has emphasized counselor training and supervision, gender issues in counseling, adolescent body image, and the psychological experience of social class. Lee is former president of the Western Association of Counselor Education and Supervision and former chair of American Psychological Association's Counseling Psychology Section on Supervision. She has co-authored two books on managing critical events in clinical supervision and has published widely in numerous counseling and psychology journals.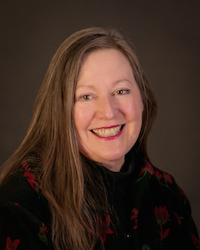 e-mail
phone
(314) 516-4508
office
519 Lucas Hall