Susan Johnson, M.S,
Academic Advisor
Office of Advising and Student Services
Susan is a proud University of Missouri-ST Louis graduate where she earned a B.A. in English as well as secondary teaching certification. She continued her education earning a M.S. in Communication Disorders at Fontbonne University and spent most of her career as a speech-language pathologist at the Special School District. She enjoys meeting and talking with educators to advise and assist them as they further their educational and career goals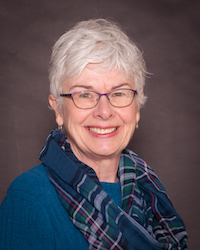 e-mail
phone
(314) 516-5938
office
127A So. Campus Classroom Bldg.