Brian R Huxtable
System Administrator
Application Developer
Office of Educator Effectiveness and Accreditation
Starting his career in teacher preparation as a secondary English teacher, Brian soon pivoted his career into educational technology and web application development while employed by the E Desmond Lee Technology and Learning Center (TLC). In this time, he learned how to develop web applications, curate databases, and develop systems to compliment and extend necessary operations.
Moving into the College of Education's Office of Educator Effectiveness and Accreditation (OEEA); Brian collaborates with all the business units within the college as well as the broader university and system operations to introduce further efficiencies and workflows to advance the aspirations of the college as a leader in both the state and nationally. The primary mission of the office to innovative practice and fuel data-driven decisions for the betterment of Missouri educators, counselors, educational psychiatrists and school leadership.
Brian is a St. Louis native growing up in Bridgeton and St. Charles. Brian currently resides in Webster Groves with his wife Mandi and two girls, Ella and Paige.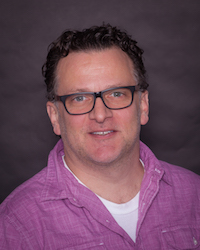 e-mail
phone
(314) 516-4811
office
201 So. Campus Computer Bldg.