Donald A. Gouwens, Psy.D.
Department Chair
Associate Clinical Professor
Department of Education Sciences and Professional Programs
Dr. Gouwens earned a Doctor of Psychology in School Psychology degree from Central Michigan University in 1994. He is a certified School Psychologist and Licensed Psychologist in Missouri, a Nationally Certified School Psychologist, and is listed in the National Register of Health Service Psychologists. He has served as the School Psychology Program Coordinator since 2001 and teaches advanced graduate courses in the program.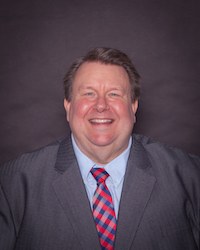 e-mail
phone
(314) 516-4773
office
459a Marillac Hall