Princess Davis, M.Ed.
Academic Advisor
Office of Advising and Student Services
Princess Davis started her career in higher education in 2006. She has a strong background in student programming and leadership. She earned her Bachelor's degree in Criminal Justice in 2007 from Lincoln University and her Master's degree in Higher Education Administration in 2016 from Southeast Missouri-State University (SEMO). While attending SEMO she was awarded a graduate assistantship and full scholarship within the Office of Campus Life and Event Services. She has started her Educational Doctorate in Social Justice and plans to complete in May 2021.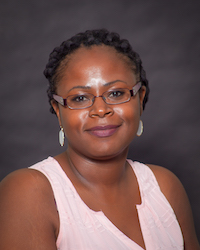 e-mail
phone
(314) 516-5969
office
127B So. Campus Classroom Bldg.