Matthew D. Davis, Ph.D.
Associate Professor
Department of Education Sciences and Professional Programs
Matthew D. Davis, Ph.D., is Associate Professor of Educational Foundations in the Depart of Educational Services and Professional Programs at the University of Missour-St. Louis. Dr. Davis earned an interdisciplinary Ph.D., (curriculum & instruction, educational administration, history, and public affairs) at The University of Texas at Austin in 2000. Additionally, he is the program advisor for the new Graduate Certificate in Social Justice. Dr. Davis is a historian of education and principally teaches courses in the foundations of education. His current book-length projects are: Unmasking desegregation: Anti-Black school policy in the border South, 1954-1972 (with Dr. Claude Weathersby as lead author; under contract with InfoAge Publishing); and Local curriculum work in post-Brown mid-American schools, a solo-edited volume in conceptual stage.
Professor Davis also leads a St. Louis region-wide, multi-ethnic, educational research community focused on social justice and equity in schooling and its relation to community writ large. The group is populated by nearly one hundred scholar-practitioners who are all doctorate-earners or doctoral students, most who are public school teachers, leaders, and scholars of color.
He has advised more than thirty PhD earners, most who have written dissertations that arise out of Critical Race Theory to examine the racialized experiences of and policy impacts on children and youth in schools and universities.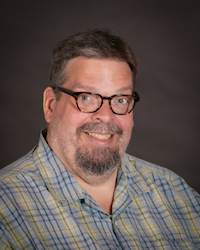 e-mail
phone
(314) 516-5953
office
204 Marillac Hall