R. Rocco Cottone, Ph.D.
Professor
Coordinator of the Doctoral Program
Department of Education Sciences and Professional Programs
Professor Cottone received an A.B. degree from the University of Missouri-Columbia and an M.Ed. from the same institution. He received his Doctor of Philosophy degree from St. Louis University in 1980. He is certified as a as a family therapist by the NACFT. Dr. Cottone has published several academic books, including Theories of Counseling and Psychotherapy: Individual and Relational Approaches (2017), Ethics and Decision Making in Counseling and Psychotherapy (2016), and Paradigms of Counseling and Psychotherapy (20121). He has published a popular press book, Toward a Positive Psychology of Religion: Belief Science in the Postmodern Era in 2011. He has practiced counseling over 30 years. Most recently his research interests include advanced theoretical issues (social systems theory and radical social constructivism), and ethical and philosophical issues in counseling. He has published over 100 scholarly and research articles. He teaches courses in the areas of: (a) counseling ethics; (b) advanced theories of counseling and psychotherapy; (c) social systems theory; (d) marriage, couples, and family therapy.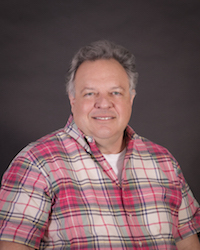 e-mail
phone
(314) 516-6094
office
414 Marillac Hall
Program Involvement
Published Research Areas: