Margaret W. Cohen, Ph.D.
Associate Provost for Professional Development Emerita
Dept. of Educational Psychology, Research, and Evaluation
Professor Cohen received an A.B. from Washington University with majors in elementary education and psychology. She taught autistic children for 3 years before earning a Ph.D. in educational psychology from Washington University in 1979. Dr. Cohen held a joint appointment in educational psychology and teacher education for 2 years at the State University of New York at Albany and a similar appointment at the University of Houston for a year before her appointment to the School of Education in 1980. She has been a fellow in the Public Policy Research Centers. Professor Cohen is a member of Phi Delta Kappa, the American Educational Research Association, and the Association of Teacher Educators, and the Board of Directors of the Gifted Resource Council. She co-chaired the Joint Task Force on the Elementary Education Curriculum, a working committee with faculty representatives from the School of Education and the College of Arts and Sciences. In October 2000 Dr. Cohen was named the director of the Center for Teaching and Learning, a campus-wide unit that reports to the Provost and Vice-Chancellor for Academic Affairs.
Cohen retired in 2014 as Founding Director of the CTL and Associate Provost for Professional Development. Throughout her years on the UMSL faculty, she always taught, and continues to enjoy guiding others to see the promise and use the concepts from her field of educational psychology. Currently, she offers her expertise locally to three non-profit organizations, Cultural Leadership, HateBrakers, and the National Council of Jewish Women.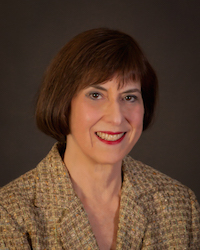 e-mail
phone
(000) 000-0000
office
517 Lucas Hall