Patricia G. Boyer, Ph.D.
Associate Professor
Department of Education Sciences and Professional Programs
Patricia G. Boyer is Assistant Professor of Higher Education in the Division of Educational Leadership and Policy Studies at the University of Missouri-St. Louis. She holds a Ph.D. in Educational Leadership and Policy Analysis from the University of Missouri-Columbia, an M.A. in College Student Personnel Services from the University of Northern Iowa, and a B.S. in Chemistry from Xavier University of Louisiana.
Her current research agenda is in two areas — faculty issues and student issues. Her research on faculty consists of faculty workload, securing grants, and conducting research. Her research on student issues are in the areas of GRE scores and minority students, in addition to, students' perspectives on weekend intensive programs. Dr. Boyer conducts research using National Study of Postsecondary Faculty (NSOPF) large database sponsored by National Center for Education Statistics (NCES).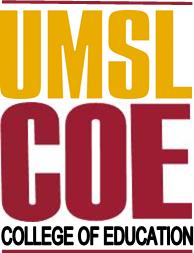 e-mail
phone
(314) 516-7396
office
262 Marillac Hall