Wolfgang Althof, Ph.D.
Professor Emeritus
Department of Education Sciences and Professional Programs
Wolfgang Althof was the Teresa M. Fischer Professor of Citizenship Education and served as the Executive Director of the Citizenship Education Clearing House (CECH) at the College of Education and the Co-Director (with Marvin W. Berkowitz) of the Center for Character and Citizenship from 2005 to 2018. Prior to coming to UM-St. Louis he was at the Department of Education, University of Fribourg, Switzerland, from 1984-2004. He was a Visiting Scholar at the Harvard University Graduate School of Education in 1995-96. Dr. Althof taught university courses at the University of Fribourg, the University of Bern, the Zurich College of Special Education (all in Switzerland), and at the Carl von Ossietzky University of Oldenburg (Germany). At UMSL, he taught courses in Citizenship Education and Qualitative Social Research Methods. He was the lead-organizer and host of the biennial St. Louis Qualitative Research Conference several times, most recently in March 2013. Althof and Marvin W. Berkowitz were the co-leaders of the thematic learning community "Character Education and Democratic School Governance" in the College's newly revised Ed.D. program.
Dr. Althof's research experience includes the development of social and moral reasoning; longitudinal studies of moral action; the development of structures of argumentation and discourse; studies in professional morality; democracy and education in Schools; changes in individual conceptions of personal and societal values and morality in East and West Germany after the liquidation of the German Democratic Republic; values transmission in intergenerational relationships, and prevention of right-wing extremism and ethnic violence in schools. For more than 15 years, his focus has been on moral/character development and citizenship/democracy education in school-wide programs called "Just and Caring School Communities" (mostly on the elementary school level) and on their contribution to school and staff development. This research was conducted in Switzerland, Germany and Italy. Most of his research utilizes a triangulation of (quantitative and qualitative) methods and a triangulation of perspectives. - Dr. Althof is an active member of several professional organizations, including the Association for Moral Education (AME), the American Educational Research Association (AERA), and the National Council for the Social Studies (NCSS). He serves on the Editorial Board of the Journal of Moral Education. 2006-2012, he was an elected member of the Association for Moral Education's Executive Board and her served as the President of AME for the term 2013-2016. He co-chaired the Annual Conferences of AME in St. Louis in 2010 and 2017.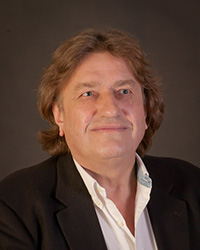 e-mail
phone
(314) 516-5181
office
469 Marillac Hall