This learning community is currently in-progress. Check back here for upcoming offerings.
Connecting the Global and the Local: Develop Knowledge and Approaches for Educational and Community Leadership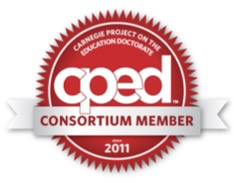 The Global Education and Leadership Learning Community will examine the interconnectedness of global systems and the implications for community and school-based educational programs, including cross-cultural communication and policy analysis. Through interdisciplinary and experiential coursework, students will enhance their global competence—that is, knowledge of global issues, ability to see from multiple perspectives when analyzing issues, and capacity to research and act on issues of global significance.
This learning community will begin from the premise that there are many kinds of knowledge in all societies and multiple ways to frame cultural, political, social, and economic systems within societies. Rather than viewing global competence as a body of facts and figures, students will interrogate the pressing issues facing humanity and how these issues impact their professional settings; and, through course experiences, students will articulate questions and develop approaches to understand and address such issues from multiple perspectives. Students will develop knowledge and approaches to serve as leaders at the local and international level in P-16 schools; free-choice education settings; or not for profit associations/NGOs.
The framework for the three years of the program is such that experiences will scaffold as follows: Year 1, Think and Observe; Year 2, Educate and Communicate; Year 3, Analyze and Implement. This framework will offer students the opportunity to become reflective and critical, aware of the educational, socio-cultural, economic and political assumptions that frame everyday life, while envisioning ways to foster more emancipatory, sustainable, and democratizing approaches to practice.
Doctoral students in this learning community of practice will focus on interdisciplinary ways of knowing, as well as the use of systems thinking and problem-based learning, to facilitate transforming the educational system to address global challenges. In an era characterized by the desire to develop the skills and values of active and critical citizenship, doctoral students will gain knowledge and a set of approaches to become skilled facilitators of intercultural communication and collaboration. Students will gain knowledge and skills in:
curriculum development and scholarly research that contributes to learning about global competence
issues of learning for sustainability
issues of cultural difference
issues of community and school-based reform focused on global competence
designing and assessing culturally relevant community programs and exhibits
A limited number of research or teaching assistantships may be available for qualified students.