This learning community is currently in-progress. Check back here for upcoming offerings.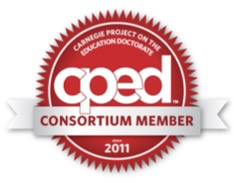 The program of study for those in the Creativity and Generative Design Learning Community will nurture professional creativity towards revolutionizing the systems, structure, and cultures that form our current educational landscape. The emphasis will be on utilizing the wisdom of the learning sciences and art and design to develop thoughtful and intentional educational leaders who seek to explore and create innovative solutions to existing educational challenges.
Central to the program of study is a focus on the processes and structures leading to the design, prototyping, and testing of various models that create, re-design or radically alter the ways we construct learning environments, whether they are in schools, in communities, in hospitals, in government or corporations.
Faculty mentors invite individuals with diverse experiences across a broad array of disciplines to apply. We anticipate that applicants will hold master's degrees in their respective fields and come from formal and informal educational settings, including those from the private sector who are interested in generating innovative educational products and programs. EDpreneurs, those working on 'maker-space initiatives,' teachers leading the InnoLab expansion in schools, museum curators, librarians, K-12 STEM/STEAM teachers, principals, coaches, social workers, municipal government managers – and anyone working in an area where they are responsible for designing learning environments for others – are invited to apply!
For more information about the topic of this community, click on the Key Faculty tab below. For information about applying, contact the program director.